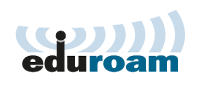 eduroam Project - Welcome to eduroam in Singapore
eduroam stands for Education Roaming. It is a secure roaming access service developed for the international research and education community, pioneered by the European research and education community. It provides users with authenticated network access to the Internet through a single Wi-Fi profile and set of credentials.
eduroam is used extensively by institutes of higher learning, research centres and libraries in more than 50 economies worldwide - these include Europe, Canada, USA, Brazil, South Africa, Australia, Hong Kong, New Zealand and Japan.
SingAREN has been granted the Roaming Operator (RO) status for eduroam service by the Global eduroam Governance Committee (GeGC) on 26 March 2013. By being a Roaming Operator, SingAREN complies with the technical and organizational standards to provide the eduroam service.
The pilot of eduroam in Singapore is co-ordinated by Singapore Advanced Research and Education Network (SingAREN) and led by Centre for IT Services (CITS), Nanyang Technological University (NTU). The service is free for SingAREN members.
* eduroam and the eduroam logo are trademarks or registered trademarks of Trans-European Research and Education Networking Association,TERENA. SingAREN is independent of TERENA.
Overview
What is eduroam?
eduroam allows researchers, teachers, students and staff to securely access the Internet from any participating eduroam hotspot. The user's authentication is done by the user's home institution, whereas the authorisation decision allowing access to the network resources is done by the visited network.
For more information, please visit the eduroam website at http://www.eduroam.org/.
Benefits of eduroam:
Easy, seamless access

Enjoy the convenience of using their home institutional credentials for connection to the Internet from any participating eduroam hotspot . This benefits researchers, educators and students through facilitating their research activities. Institutions also reduce its administrative workload through streamlining the access procedures for guest users.

Extensive international coverage